Engage with the investor community
CAMRADATA is delighted to share with you two of our newest opportunities:
The Knowledge Bank and the Asset Manager Directory.
Both of these new services provide asset managers with the facility to gain more exposure within the institutional investment industry and provide gateways for further engagement with the investor community.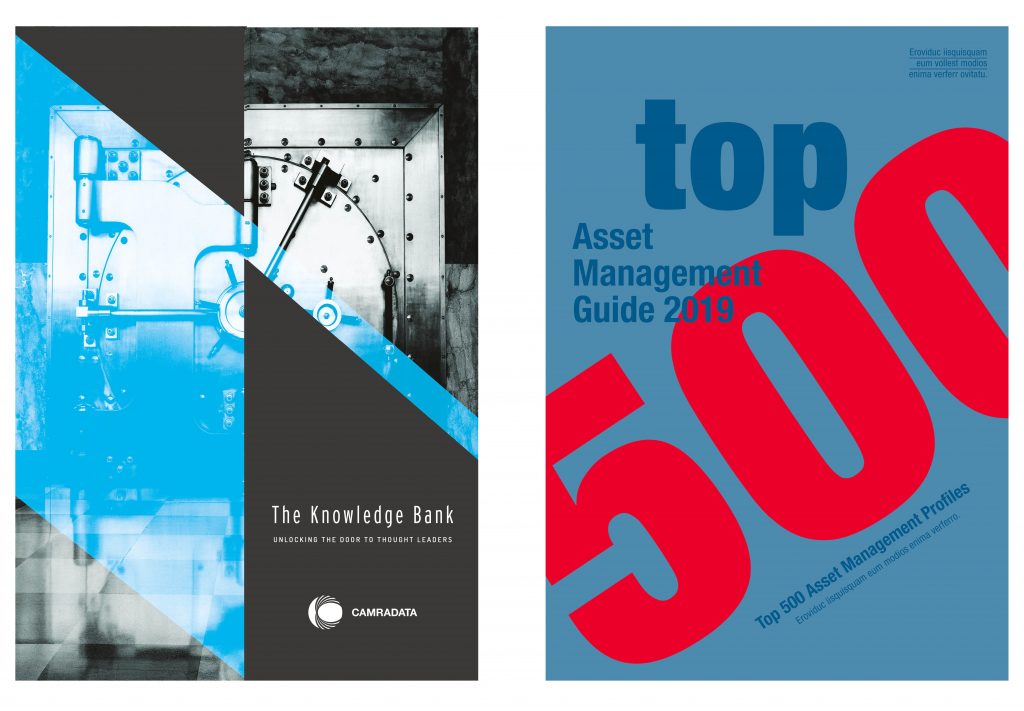 Below provides some further information on both opportunities, if you wish to find out more, please contact a member of the team at info@camradata.com
The Knowledge Bank
The Knowledge Bank is the doorway for managers to share all types of thought leadership material with the full institutional investor audience within CAMRADATA Live.
Subscription to The Knowledge Bank provides asset managers with:
– Instant access to over 2,700 institutional investors
– An easy way to share all thought leadership and video content on the same platform
– Opportunity to upload 3 strategies to CAMRADATA Live
– Participation in assisted searches
– Inclusion in IQ scores and Asset Focus
– Unlimited access to research tools within CAMRADATA Live
Download the brochure
Asset Manager Directory
CAMRADATA'S Asset Manager Directory 2019 will provide a comprehensive overview of the global investment industry:
– Participation is free
– Published in the final quarter of 2019
– Distributed to approximately 3500 asset owners in print and 7750 asset owners digitally
Asset Managers will need to provide:
– Overview of firm (inc. brief description and contact details)
– AuM by asset type, client domicile and client type
– Breakdown of staff and key contacts
Sponsorship opportunities:
– Promoted firm entry
– Sponsored features and/or profiles
– Advertising
View the sample directory