Funds Global
Funds Global, the sister brand of Funds Europe also publishes leading publications for the Asia Pacific & MENA regions. These publications form part of the funds global series, looking at the Asia-Pacific, Latin America and MENA regions.
Funds Global Asia & MENA are leading publications directed at institutions, fund buyers, distributors and fund managers in the Asia-Pacific and MENA regions, with editorial focusing on industry developments such as sales trends, new asset classes, fund launches, economic outlook and regulatory changes. The magazines are circulated to regional readerships of over 4,000 and are distributed worldwide online.
As well as in-depth editorial features, content includes regular C-suite executive interviews and profiles, 'talking head' viewpoints, academic contributions and industry roundtables for fund management and asset servicing.
Please visit Funds Global Asia and Funds Global MENA for more information.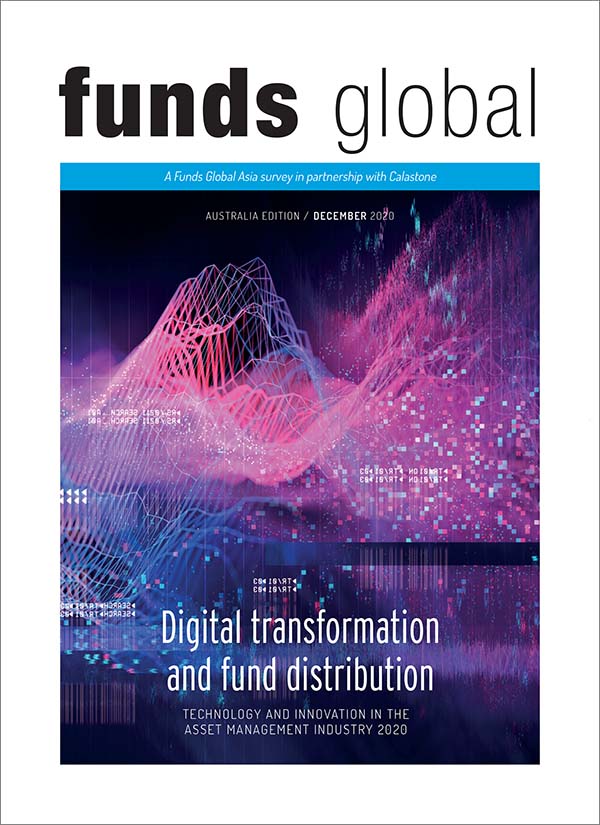 Digital transformation and fund distribution
Technology and innovation in the asset management industry 2020
Read More