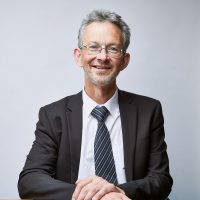 Bob Currie
Senior Director, Research Editor
Bob Currie is responsible for writing research reports for both companies, as well as contributing to CAMRADATA's quarterly financial reports and providing economic commentary and analysis of investment data for its other publications. He also contributes to the Funds Europe magazine, technology supplements and news features.
Bob has over 20 years' journalistic experience with a multi-disciplinary background spanning global political economy, IT, financial regulation and business communications. Prior to joining CAMRADATA, Bob was editorial director and co-founder of Financial Services Research, a company offering analysis of regulatory change and infrastructure development in the financial services industry, focusing on securities, derivatives, collective investments and alternatives.
He was also editor for GSCS Benchmarks, Metal Bulletin plc and a lecturer in International Political Economy at both Huddersfield University and Leeds University. Bob has a Ph.D in International Political Economy from the University of Hull and is currently studying part-time for an MSc in Computer Science at the University of Bath.